Hello!

First of all, welcome to MapleLegends! You are currently viewing the forums as a guest, so you can only view the first post of every topic. We highly recommend registering so you can be part of our community.

By registering to our forums you can introduce yourself and make your first friends, talk in the shoutbox, contribute, and much more!

This process only takes a few minutes and you can always decide to lurk even after!

- MapleLegends Administration-

Experiencing crashes with 'Unknown Error'? Make sure you are on the latest MapleLegends version. The current latest version is found by

clicking here.

Dismiss Notice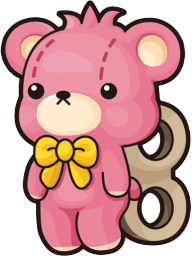 Joined:

Nov 6, 2016
Messages:

228
Likes Received:

142
Trophy Points:
Local time:

2:31 AM
Loading...

Loading...

Interact

Signature

What I know of the Community thus far:

Puns are your manna,
life is your prahna;
smile away and seize the day!

Roses are red;
Violets are blue --
Please don't let Dylan touch me.

Violets are purple,
daisies are yellow;
Sunny is too fucking mellow.

Shot through the heart,
Shot through the head;
Derrick needs some chode in his bed.

Welcome to Hell;
where the Queen haps to rule.
Demure, aptly named,
fueled justly by flame.

Mirror, mirror on the wall;
who's the baddest bitch of all?

Ryan was purple;
he ran in circles.
He liked some bread,
but now he is dead.

Frazen was old, Frazen was gold;
a pocket full of money,
a handful of stars;
now all his characters lay behind bars.