Hello!

First of all, welcome to MapleLegends! You are currently viewing the forums as a guest, so you can only view the first post of every topic. We highly recommend registering so you can be part of our community.

By registering to our forums you can introduce yourself and make your first friends, talk in the shoutbox, contribute, and much more!

This process only takes a few minutes and you can always decide to lurk even after!

- MapleLegends Administration-

Experiencing crashes with 'Unknown Error'? Make sure you are on the latest MapleLegends version. The current latest version is found by

clicking here.

Dismiss Notice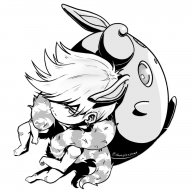 Joined:

Apr 8, 2018
Messages:

214
Likes Received:

72
Trophy Points:
Local time:

6:18 AM
Bronze
Game Moderator, Male, from Pallet Town
Staff Member Game Moderator Graphics Designer
Loading...

Loading...

About

Gender:

Male

Location:

IGN:

Bronze

Job:

Interact

Signature

It's been quite a journey, me and this game. I first joined MapleLegends solely for the sake of re-experiencing an important memory of my early teenage years. Never did I imagine that would stick on for several years, and even become a staff member to contribute behind the scenes.

But with all hellos, there are goodbyes too. Hmm, let's not make this sad. I've been truly blessed to have made so many fond memories here on this game. The best part of MapleLegends is definitely the friendships that came out of it. I've made so many close friends here, both online and offline. I'll most definitely never forget each and everyone of you.

To all my friends and buddies, it's been a pleasure being a part of your MapleLegends life. We may have had our differences. That being said, if we're still friends now, then you're definitely not a problem hahaha. Going to miss chatting with all of you, and attending to all your silly GM requests at the most random times.

To everyone I've ran with in Horntail, thank you for always being so accommodating to a silly SE player, for listening to all my whines about having a back ache from sitting too long/having to wake up early, and for anticipating my not so many deaths (because I'm not a horrible player). Thank you for all the stews and apples, and the many jokes on voice chat. Going to miss all our times together.

To my friends from my alliance, both past and present. Thank you for the random hellos and for entertaining me from every timezone. It's been great getting to know all of you. Special shoutout to Karin, you're a beautiful soul and it's sad we didn't get to run as many Horntail runs as we have hoped to. But we're going to see each other some day, and I can't wait for that!

To my friends from Aquila, not sure if many of you are still around. It was fun while our guild lasted, but it sure helped me stay in this game a little longer than I should have initially. Shoutout to QK who abandoned me halfway, sad that our duo Zakum squad will never come to fruition, but glad to see you back one last time. Shout to Ethan, make sure to take me around once I visit you. And help me do a full body check up, it's really expensive here.

To my friends from Spectre, thank you for accepting me when I was a low level bowmaster, and for supporting me through the hardest levels of leeching. Not many of you are around anymore, but I'm forever grateful to have been a part of the guild.

To my friends from Promise, thank you for the many Horntail runs, and the many laughters from our voice chats. I will forever cherish our times together.

To my friends from Guildless, going to miss our chats in FM6,21. You guys have been a fun bunch to talk to. Thank you for accepting me as a part of you guys, even though I'm not even in the guild. Until we see each other again~

To my friends from SweetDream, you guys are a bunch of weirdos, and I really hope it stays that way. We're a small family, but a great one.

To my friends from the staff team. Thank you for accepting me and for helping me integrate into the team so comfortably. For accepting my many flaws and mistakes, and for all the inside jokes that the public can never hear of. It's been great working alongside all of you. Going to miss stalking and invading your personal lives (coughs Davi).

To Xavier, Han, Clare & Sam. We started hanging out with just a small group of us, and we expanded to what we are now. I know we'll continue to hang out in person, and it's sad that we'll probably no longer play together as often on MapleLegends, but you guys have always treated me like a brother, and I'll never take that for granted. See you guys soon!

To Daniao & Jess, I owe you guys so much, especially with all the power levelling and our many late nights of staying up and talking rubbish. Thank you for being my listening ear on many occasions, and helping me through my early years on MapleLegends.

To Bell, Jacq, and Tard, thank you for taking me around your country, and for checking in on me from time to time. Though we haven't got to speak much to each other lately, I'll never forget our fun nights in my hotel apartment & playing Overcooked, and for accommodating to my air-conditioner needs.

To Brian, my weird friend. Some day we're definitely going to share our recipes and have a proper cooking day. Thank you for always going the extra mile in helping so many of our friends in so many little ways. You've always been a great help and never once complained about anything. Some day I hope to be as a kind as you are.

To Bry, we don't get to talk as often as we used to anymore because I've started working and our timezones are so different. But I'll never forget our many countless nights of voice chatting, and farming on Stardew Valley. I'm going to meet you some day, and we're going to catch up on all the nights we've missed out on.

To Wei, you're so irritating, but I hope you stay the way you are, just less irritating. Thank you for the many times that we get to share about our many issues, and for availing yourself as a listening ear too. Life's going to be great for you! And you will never know who "that person" is.

To Kimmy, you're like a sister. Thank you for allowing me to be a part of the team, and for always being so gracious and forgiving. Thank you for always taking the rap, whenever the team screws up/makes a blunder, and never once lashing out on us. Most importantly, for always looking out for me, especially when I'm super down. Going to miss all your random pings at the most random times. I hope life will always treat you well, because you deserve to have everything good going on in your life.

To Kem & Sammi, this game really brought us so much closer than I imagined us to be. You guys are my sisters that always look out for me, and I'll always be grateful for that. Can't wait to hang out with you guys again, and feed off of each other's toxicity. Love you both!

To Elaine, our friendship means so much to me. Thank you for all your guidance when I first joined the team, and for helping me with all my little queries. Thank you for always availing time for me, and for dropping in every once in awhile, even though you're also pretty busy on your end. You've done so much for everyone, and for me. I wish you every form of happiness in the world. More hotpots and coffee breaks to come. I'm so glad our friendship started from a simple artwork thread. Look how far we've come, love you so much

To Alexis, my very first proper friend on this game. You're the only one who really stuck with me all the way. How do you even tolerate my nonsensical nature hahaha. Thank you for being there at my lowest, for sacrificing your time and effort to see me through everything. Thank you for all your guidance and advice throughout the years. I'll always cherish our friendship, because a friend like you is really very hard to come by. I'm so glad to have met you on this game, and that our friendship managed to blossom to what we are now. RIP LMPQ, but man, that really was the start of it all. I love you more than Louis loves you!

To Seth, our friendship cannot be expressed through words alone. I'm absolutely grateful for everything you've done. You've probably heard all that I have to say, but you're truly one of the kindest friends I've ever met, and I hope you know that we're going to stay friends forever. Thank you for the many H2H talks through the nights, the many IU song listening sessions, and for all our silly/toxic banters. Most importantly, thanks for being my pillar of support through everything, and never once letting me feel like I'm alone. I wouldn't still be here if it weren't for you. I hope that the years ahead of us will be greater than it is now, and that we'll be happy always.

To everyone else that have played a part in my journey here, thank you for being a part of it

Goodbye MapleLegends, I'll be back, but maybe not so soon. You've been a very great memory.​